Business
Sensex surges 1,335 points, Nifty ends above 18,000-mark led by HDFC twins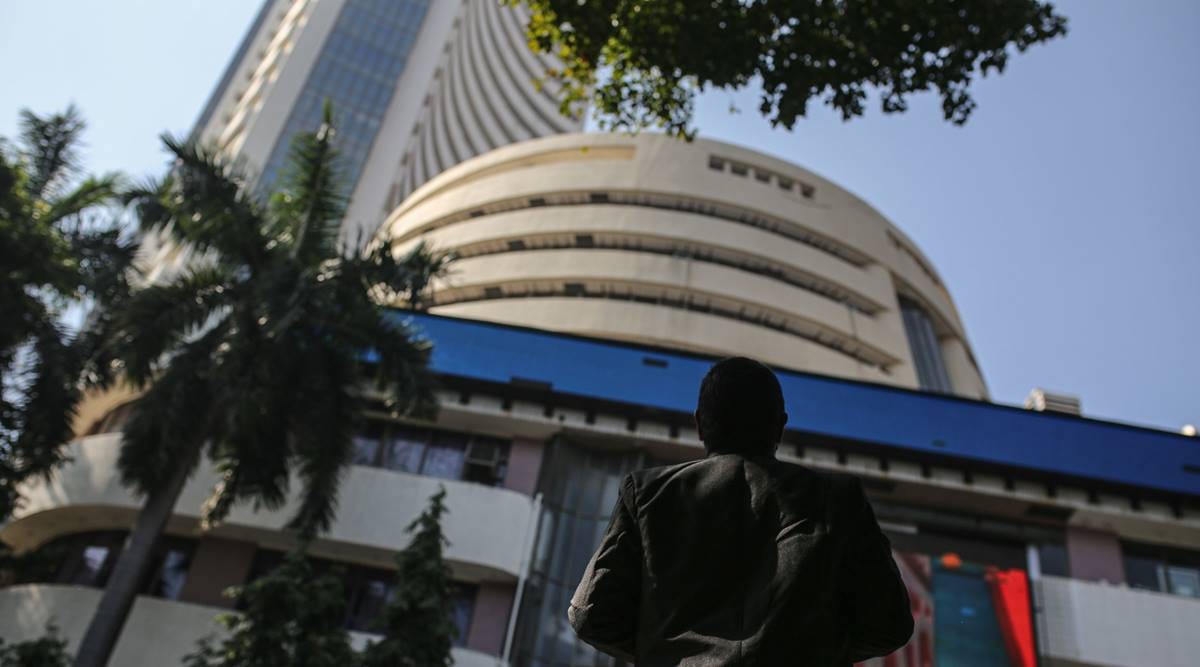 The benchmark equity indices on the BSE and National Stock Exchange (NSE) continued their bull run for the second consecutive session and rallied over 2 per cent on Monday led by a spike in the shares of HDFC and HDFC Bank following their merger announcement.
The S&P BSE Sensex surged 1,335.05 points (2.25 per cent) to settle 60,611.74 while the Nifty 50 rallied 382.95 points (2.17 per cent) to end at 18,053.40.
Both the indices had opened around 1 per cent higher earlier in the day and surged over 2.5 per cent in the intraday trade with the BSE benchmark hitting a high of 60,845.10 and the broader Nifty touching 18,114.65 triggered by a sharp rally in HDFC twins – Housing Development Finance Corporation and HDFC Bank.
The HDFC stock had skyrocketed 16.5 per cent to Rs 2855.35 apiece on the BSE while on the National Stock Exchange (NSE), it surged 19.64 per cent to Rs 2,933.80 per share. It eventually settled at Rs 2678.90, up 9.30 per cent on the BSE and at Rs 2,676.00, up 9.12 per cent on NSE.
Likewise, the shares of HDFC Bank too surged 14.31 per cent to Rs 1721.85 apiece on the BSE during the intraday session while on NSE, the private sector lender's shares rose 14.35 per cent to Rs 1,722.10. In the end, the lender's share ended at Rs Rs 1656.45, up 9.97 per cent on the BSE and at Rs 1,654.10, up 9.83 per cent on NSE.
"With this merger HDFC Bank gets an unparalleled advantage through the mortgage portfolio providing it a quantum leap in distribution to semi urban and rural areas with a huge opportunity to cross sell bank products to a very very sticky client base. The combined entity will be able to extract substantial synergy benefits which abode well for all stakeholders and shareholder. We are already seeing that in the market reaction to this unprecedented announcement today," said Samir Bahl, CEO, Investment Banking at Anand Rathi Advisors.
Among other gainers on the Sensex were Kotak Mahindra Bank, Hindustan Unilever, Larsen & Toubro (L&T) and IndusInd Bank. On the other hand, only Infosys and Titan Company ended in the red.
Among the broader market indices, S&P BSE MidCap index ended at 24,754.58, up 310.99 points (1.27 per cent) while the S&P BSE SmallCap settled at 29,182.42, up 483.01 points (1.68 per cent).
Reacting to the market rally on Monday, Vinod Nair, Head of Research at Geojit Financial Services said, "Domestic market was lifted by the announcement of HDFC bank and HDFC merger, improving sentiments of the stock market and financial sector. The upcoming focus of the market will be on earnings reports and RBI meeting this week. Q4 results will have a decent start supported by IT sector while RBI is expected to hold the rates with an accommodative policy."