Entertainment
Asim Riaz's Nights n Fights gets featured on New York's Times Square, brother Umar says 'Sky is the limit'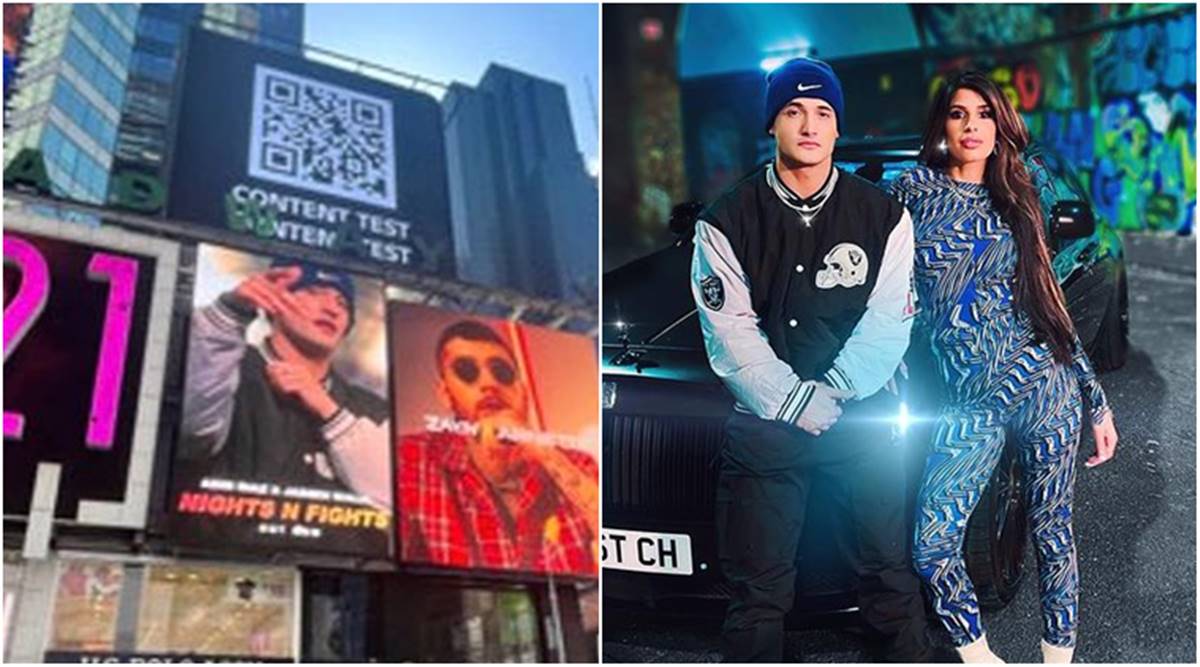 Actor-rapper Asim Riaz's latest rap song "Nights n Fights" was recently featured on one of the billboards on New York's Times Square. The song is crooned by Asim and Jasmin Walia.
As soon as Asim shared photos of "Nights n Fights" at Times Square, his fans and friends congratulated the actor-rapper on the achievement. Asim's girlfriend Himanshi Khurana commented, "Yeaaaaaaa 🙌🙌" His brother Umar Riaz wrote, "Sky is limit." Zareen Khan took to the comments section and wrote, "Great going buddy!"
Fans also expressed how they are proud of Asim Riaz and his journey. "Started from the bottom, now we here," a comment read, while another fan mentioned, " Haters gonna hate but you are always shinning like a star."
"Nights n Fights" was released on Monday. The track is composed by Tyron Hapi and Jasmin Walia.