Lifestyle
A dermatologist's advice on the dos and don'ts for healthy skin – Times of India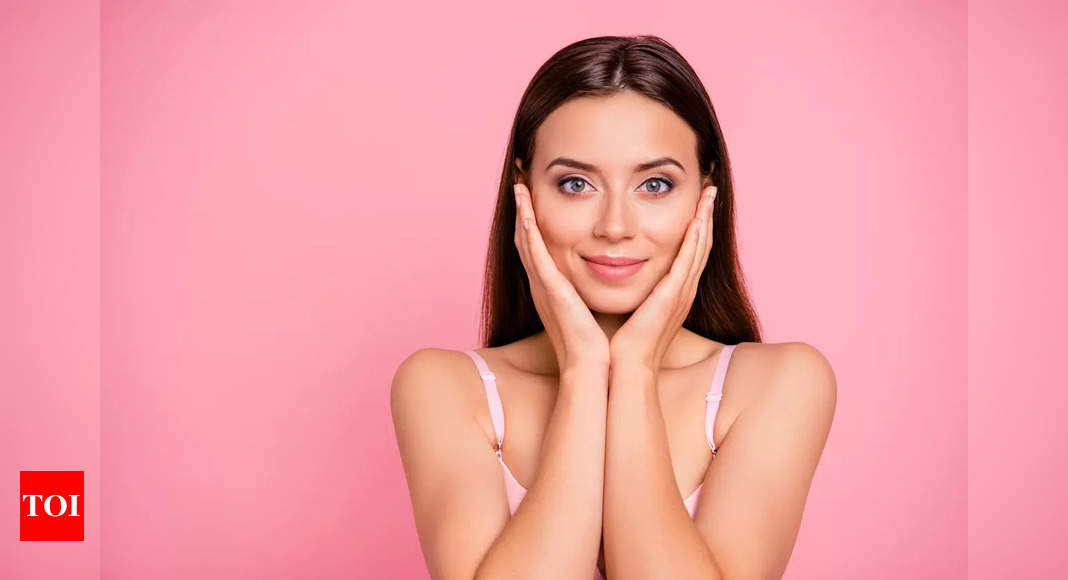 In the twenty-first century, it has been observed that the general population is unaware of different skin conditions. There are a lot of myths surrounding conditions like leprosy, vitiligo, psoriasis, eczemas, acne, hair loss, etc. These myths can lead to psychological stress and further adverse effects if inappropriate treatment is offered due to a lack of knowledge.
In the race to get fairer, skin issues are becoming prevalent
India's skin whitening market is expected to achieve an annual market revenue of 720 million dollars by 2023. An obsession or urge to get fairer skin is commonly seen due to social 'stigma' which wrongly equates healthy skin or beauty with fairness. Unethical promotion of fairness products (some even containing medicines like steroids) through advertisements by reputed personalities adds to this misconception of fair skin being equivalent to beautiful or healthy skin.


It is estimated that 60% of Indian women and 10% of men use fairness products. Alarmed by the health dangers posed by fairness products, the World Health Organization began to study and promote the strict regulation of these creams. WHO noted that mercury, a common ingredient used in skin lightening soaps and creams, can cause rashes, kidney damage, and even cancer.

An IADVL study including 12 Indian cities found out that almost 60 per cent of all patients who had skin issues on their face were using creams containing steroids without any prescription. Side effects of this abuse were also seen in the form of growth of facial hair in women, worsening of pimples and thinning of the skin, leading to an acute sensitivity to sunlight. Dr. Vandana Punjabi, (MBBS, DVD), Budhraja Clinic Khar (West) Mumbai, shares some insights on dos and don't to maintain a healthy skin.


Ways to maintain healthy skin: Dos and Don'ts

The skin is a vital part of the body. It protects the internal organs from the external environment and acts as a defence against foreign particles. So, it needs plenty of care and nourishment. Here are the dos and don'ts for healthy skin:
Dos
Stay hydrated

Water is crucial for healthy skin. Water helps flush out the toxins from the body and brightens the skin, opens up the pores and gives a naturally healthy look.
Healthy diet

Following a healthy diet brings a glow to the skin. It is a good idea to add a lot of greens, berries and veggies to the meal. Try having raw tomatoes and fruits as they help brighten the skin.
Wash and moisturise the skin

The pores in the skin get clogged throughout the day from dirt, dust and oil. Cleaning the face every morning and every evening is always recommended to remove this dirt and oil. After washing, it is important to apply a moisturizer with 30 SPF or higher.
Use sunblock

Using sunscreen is an important part of skin health care habit that should be maintained all year, including the winter season. The depletion of the ozone layer has increased the risk of sun damage from harmful UV rays. Sunscreen blocks these rays, significantly reducing the likelihood of sunburn. Look for products with an SPF of 30 and use each and every day.
Don'ts


Smoking

Smoking can cause a lot of harm to the skin. It accelerates aging and also depletes the nutrients and vitamins required for healthy skin.
Over-the-counter (OTC) medicines or creams

Do not use OTC creams or medicines to enhance the quality of the skin, unless suggested by a dermatologist. The medicines or creams used may cause side effects that can worsen the already existing problems.

Don't pick

Often pimples may develop on the skin because of increased secretion of skin oil. Don't touch the pimples with the nail. They can become septic and leave the face with marks.
It is always recommended to see a dermatologist once a year for a skin exam to check for anything out of the ordinary and to answer any questions that one may have. Dermatologists specialise in conditions involving the skin, hair, and nails. In today's age with information available at the fingertips, it's easy to get misguided which is why it is important to know which piece of information is important and which piece is misinformation. Only a doctor well versed in the knowledge of skin, hair and nails (Dermatologist) can help people make that vital differentiation.
Source link