Lifestyle
Check out this TikToker's hilarious show-stopping acts that have gone viral – Times of India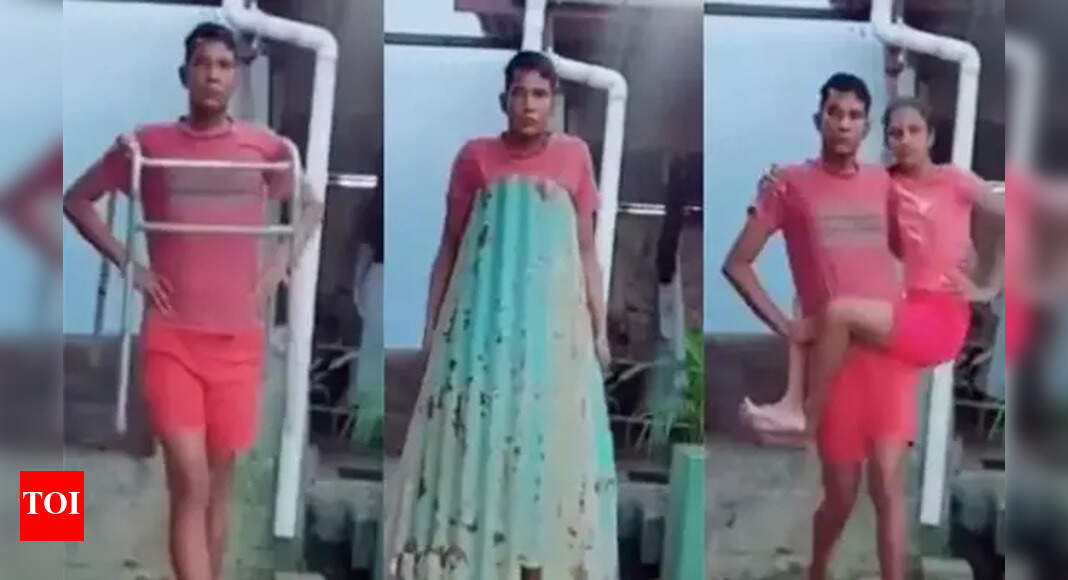 Fashion models have a distinct way of walking and girls across the world have time and again tried copying them. Now the trend seems to have spread like a wild fire on social media channels. While aspiring models have done their respective takes on ramp walks, a TikToker's funny take on these ramp walks has now gone viral.
Social media user Shaheel Shermont Flair, who has a TikTok account by the name of 'shermont tiktoker' has gone viral thanks to his hilarious recreation of fashion shows.
Shermont has been posting some totally hilarious videos imitating top models at fashion shows and most of his videos have gone viral. What makes his videos rather unique is the fact that he uses regular household items like tin shade, ladder, chair etc. to represent designer clothing. He even walks in a style which is typical to supermodels.

The TikToker's video went viral when a Twitter user named Dr Ajayita shared his video on her profile with the caption, "Most fashion shows these days." Well, the post was enough to make Twitter users go bonkers as they found it too funny and retweeted it. The video on Twitter has so far garnered over 7 million views and continues to be watched across the country.

Most fashion shows these days… https://t.co/aUFD003STQ

— Dr. Ajayita (@DoctorAjayita) 1656472731000
According to Shermont's Instagram profile, he is an entertainer and comedian from Fiji and is all of 24.
Interestingly, a lot of his other entertainment videos have Indian songs playing in the background and he seem to be well-verse with the language!
Source link