Lifestyle
Geetanjali Shree's 'Tomb of Sand' first Hindi fiction on Booker Shortlist – Times of India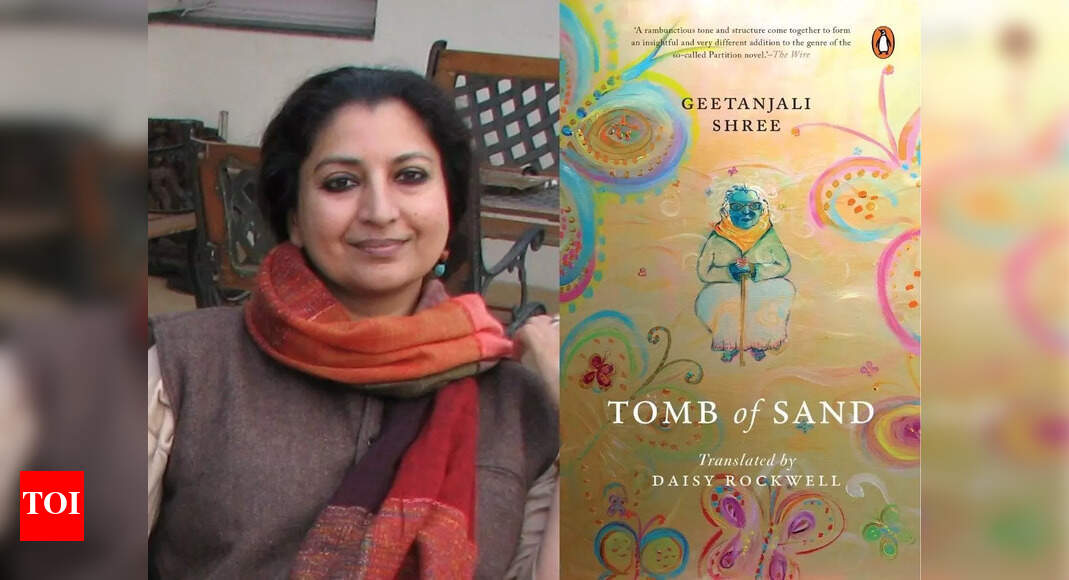 Hindi novelist and short story writer Geetanjali Shree's novel 'Tomb of Sand' is among six books from all over the world shortlisted for the International Booker Prize. This makes it the first Hindi language work of fiction to make it to the list.
'Tomb of Sand' follows an 80-year-old woman who travels to Pakistan after the death of her husband, "confronting the unresolved trauma of her teenage experiences of Partition and re-evaluating what it means to be a mother, daughter, a woman, a feminist".
Shree's book, translated into English by Daisy Rockwell and described by the judges as a "loud and irresistible novel", will compete with the other titles for the prestigious 50,000 pounds literary prize, which is split evenly between the author and translator.

"The (International) Booker is a very special recognition and I wasn't waiting for it, wasn't expecting it, so its coming is a wonderful surprise for me and recognition for our work – what Daisy (Rockwell) my translator has done and my original work 'Ret Samadhi'," the 64-year-old author told news agency PTI.
"It is such a wonderful ratification that it comes from the Booker committee, and it has come repeatedly, first they put me on the longlist and now the shortlist … Of course, it takes a bit of time to sink in," Shree added. She also mentioned that she is hoping to attend the award ceremony in London on May 26 this year.
For the unacquainted, Shree is also active in theatre and has received and been shortlisted for many awards and fellowships. 'Tomb of Sand' is one of her first books to be published in the UK. Her novel 'Mai' was shortlisted for the Crossword Book Award in 2001. It has also been translated into English by Nita Kumar, who was awarded the Sahitya Akademi award for the translation, and into Urdu by Bashir Unwan. Shree has also written a critical work on Premchand. Her first story, 'Bel Patra' (1987) was published in the literary magazine 'Hans' and was followed by a collection of short stories 'Anugoonj' (1991).
Meanwhile, the other five titles on the shortlist include: 'Cursed Bunny' by Bora Chung, translated by Anton Hur from Korean; 'A New Name: Septology VI-VII' by Jon Fosse, translated by Damion Searls from Norwegian; 'Heaven' by Mieko Kawakami, translated by Samuel Bett and David Boyd from Japanese; 'Elena Knows' by Claudia Pieiro, translated by Frances Riddle from Spanish; and 'The Books of Jacob' by Olga Tokarczuk, translated by Jennifer Croft from Polish.
Source link