Lifestyle
How to mix and match pastel nail paints with bright shades – Times of India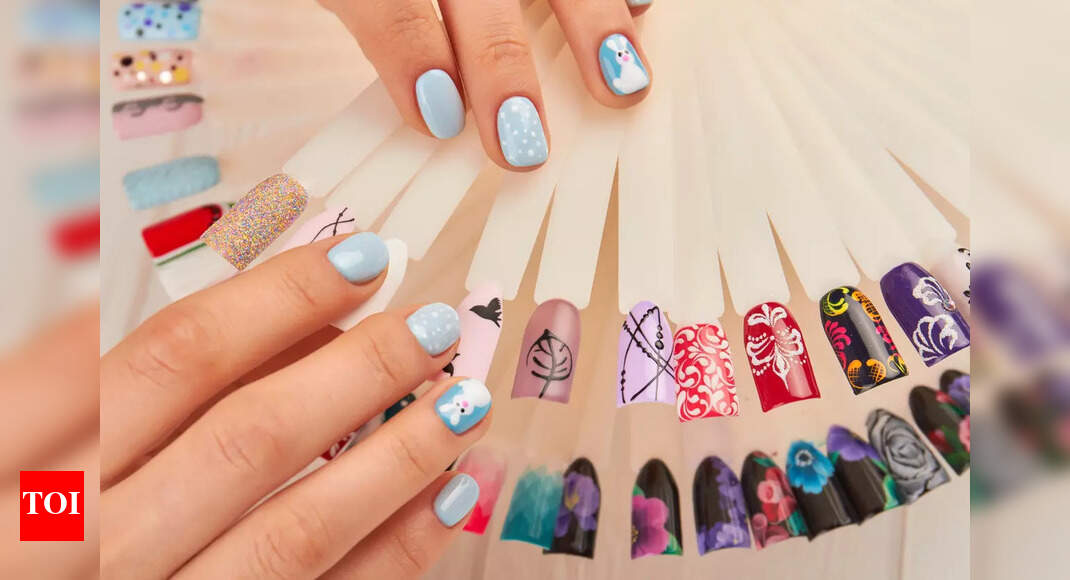 On with glitz and out with the basic nail colours is all women ask for. Who says only bright colours can glam up your hands instantly, several women opt for pastels over bright colours, however, what's better if we fuse them together and create something transitional?
As we witness new trends and major hype that circulate social media platforms about nail art and versatile colour combination. Fusing vibrant nail colour with pastels is no hard work but it could be tricky because oftentimes the end result is slightly odd and mismatched. So, pull out your nail art wands/brushes and spread colourful magic onto your nails– achieving that tidy-looking hands aesthetic.
Anchal Malhotra Chadha, Beauty Expert & Director at Milap Cosmetics shares some brilliant ways to mix-match nail paints.
Suitable for any occasion whether it's a wedding of a loved one, a festival or a party, etc. Beautify the allure of your hands with the following fusion of vibrant and pastel nail colours.


POWDER BLUE WITH VIBRANT PINK

Go cool with blue and add tones of vibrant pink to perk up your nails, where powder blue is absolutely claming, vibrant pink is that hot colour you crave. This mentioned nail colour combination mix will not only enhance but will serve a dramatic effect. Although the colour are contrasting to each other, this further exemplify its beauty. So, be dramatic and add vibrancy of pink to your sirenic blooming blue.


MINT GREEN WITH ELECTRIC BLUE
Sober up with mint green but spice it up with electric blue. You may dislike mint in your ice cream but adding mint green tint to your nails is never a wrong idea. To further add dramatization to your nails tips add electric blue because sober is good but electrifying is definitely better.


CHERRY RED WITH OFF WHITE
Cheerful cherry red is such regal colour and topping this with off- white that exhibits princess vibes will give it a flawless finish. Red liveliness stimulate off white timid tones and amplify it's genial tendency. Meld this colour combo with subtle nail art to refine enticement of your nails.


LILAC WITH AMBER
Lilac hue creates a state of tranquility while amber carry a gold and bold disposition. Albeit amber's robust tint overlaps vitality of lilac, the colour fusion somehow dazzle each other.

Therefore, applying lilac on nail tips and merging off with amber shade flattering it further by adding nail art it, ultimately will reward you entrancing looking nails.


PEACH WITH MATTE BLACK

Just peachy with drowning deep black! Black suits all usually complimemts every colour it's pauired up with. Peach pastels supersize the definition of black and transform it chracteristc by elevating it's magnetism and perpetrate fierce and bold vibes. It's practical! It's flattery! – it's peach with matte black.
The motive of pastels with bright is all about finding creativity in simplest forms, thus, nails serves as our subject here. Experiment and recreate designs with varied nail colour fusion and nail art that you fancy. Hence, pastels combining with vibrant colours is a top notch combination, applicable for multiple occasions.
Source link