Lifestyle
King Charles III feels 'Betrayed' by Harry and Meghan, says royal author Christopher Andersen – Times of India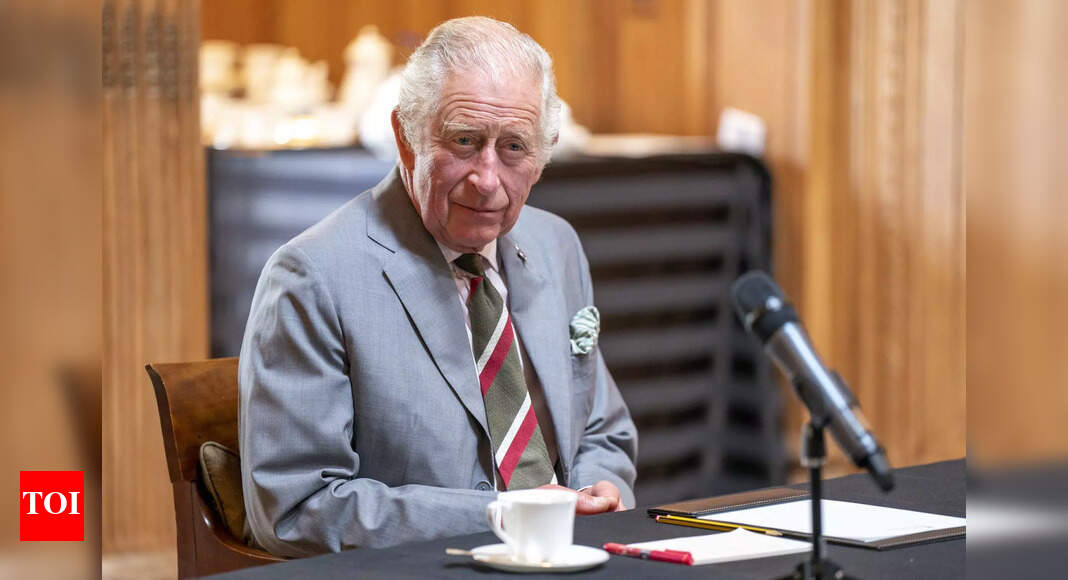 While fans of the UK Royal family are curious to know what Prince Harry has to say in his upcoming memoir 'Spare', it seems like King Charles III is definitely not looking forward to it. Instead, Britain's new monarch, King Charles III, feels that his son Prince Harry has "betrayed" him by writing his tell-all memoir, royal author Christopher Andersen said in an interview recently.
"This is going to be another series of grenades that they're tossing into the palace. They are terrified… Charles and Camilla and the rest of them, about what Harry could say… Particularly because I understand [the memoir] has so much to do with his upbringing, the marriage of Charles and Diana. It's all viewed through this lens now," Andersen told Entertainment Today.
Infact, King Charles feels the same way for Harry's wife Meghan Markle's public statements about the royal family.

"I think to a certain extent Charles feels betrayed by Harry… because, in the beginning, the royal family really embraced Meghan… It was Charles who walked Meghan down the second half of the aisle when her father wouldn't show up. It was Charles who befriended Doria [Ragland], Meghan's mother. They really seemed to have clicked. So now to have her say the things she's saying and sort of turn on them in that sense is very hurtful," Andersen further said in the interview.
It is noted that Harry and Meghan stepped back as senior members of the British royal family in 2020. Since then, Charles has been in constant touch with Harry to let the latter know that he is still appreciated and that the royal family wants him back, Andersen claimed. More recently, Charles also mentioned Harry in his first speech after Queen Elizabeth II's demise wherein he wished Harry and Meghan good luck for their future and family together.
However, the royal author said that Harry and Meghan "felt dissed" by the way they were treated at Queen Elizabeth II's funeral ceremony. "If Charles had hoped to have Harry excise something out of the book that he's writing, I think that [possibility] flew out the window as a result of the way they were treated at the funeral," Andersen told Entertainment Today.
Prince Harry's memoir 'Spare' is expected to be released on January 10, 2023.
Meanwhile, royal author Christopher Andersen has also penned King Charles III's biography titled 'The King' which is releasing on November 8, 2023. This is the first biography of Charles, since he became the King.
READ MORE: 6 revelations by Matthew Perry in his memoir

Source link