Lifestyle
Richa Chadha defines 'healthy weight loss' in the most stylish manner – Times of India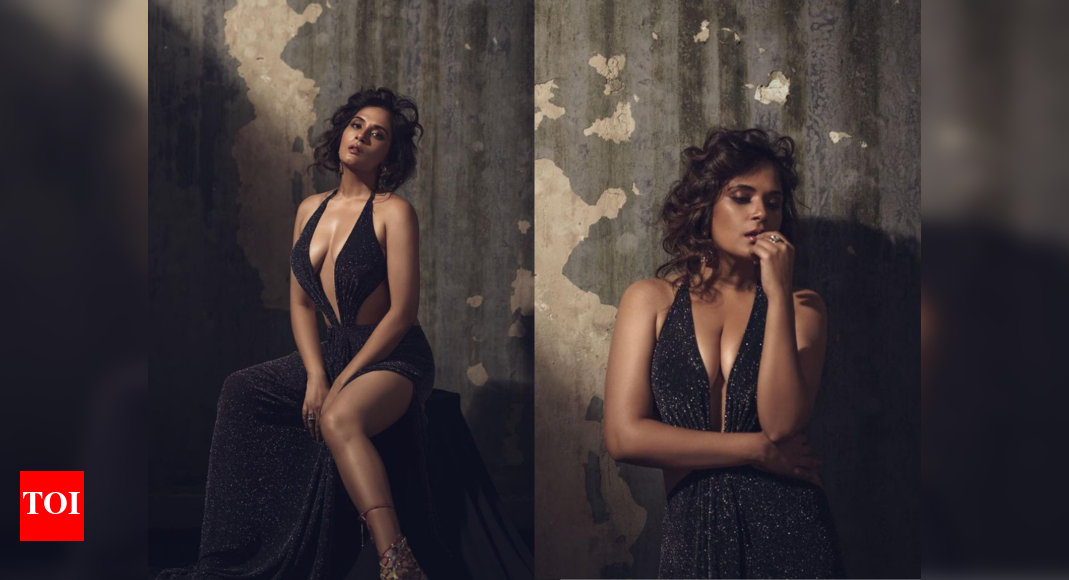 Actor Richa Chadha's recent photoshoot pics have taken social media by storm, but it is her
weight loss
transformation that has caught everyone's attention.
Sharing a few pics of the photoshoot on Instagram where she is seen posing in a black bold gown, Richa has a message for all about weight loss. She also talks a bit about the photoshoot.
She writes: "I love doing photo shoots where the photographer and I have a friendship, (like in this case), worldview in common, love for music, art… while shooting this particular one I felt like I was playing a character. Distinct from the films I do… but interesting still… we did some very disturbia feel stills also which will post later"

Thanking the crew behind the photoshoot, she also talks a bit about weight loss in her social media post.
"PS – healthy weight loss means you don't lose muscle, like in my case the gluteus maximus is intact," she also writes in the post.
While Raazi actor Amruta Khanvilkar writes, "Aiyooo hot hot hot", Stree fame Flora Saini reacts with heart and fire emoticons.

A 'healthy weight loss' is what she meant


Richa's healthy weight loss message speaks a lot about the fads and myths surrounding losing weight.
People are pushed to losing weight without giving a thought about the medical condition, the available facility, or even the diet requirement. The blind urge to fit into a socially set beauty standard, which has mostly been done to fulfill certain monetary and fame motives, is what drives the race for weight loss.

There are very few people who actually want to lose weight due to health complications.
Richa's message is an air of freshness and truth amidst the constructed lies surrounding this market.
What does one actually gain after weight loss?
A managed weight is helpful for mood, sleep, mobility, activeness, and of course higher confidence and self esteem.
A controlled weight lowers the risk of heart disease, blood pressure, disturbed sex life, tendency of higher stress, joint pain, and also insulin resistance.
Experts also link the occurrence of several types of cancers with obesity.
Weight loss guarantees improved mood, improved vitality, better sleep, more active social life, higher energy level and less susceptibility to stress and anxiety.
Source link