Lifestyle
Twindemic: COVID joins hands with flu to raise health concerns – Times of India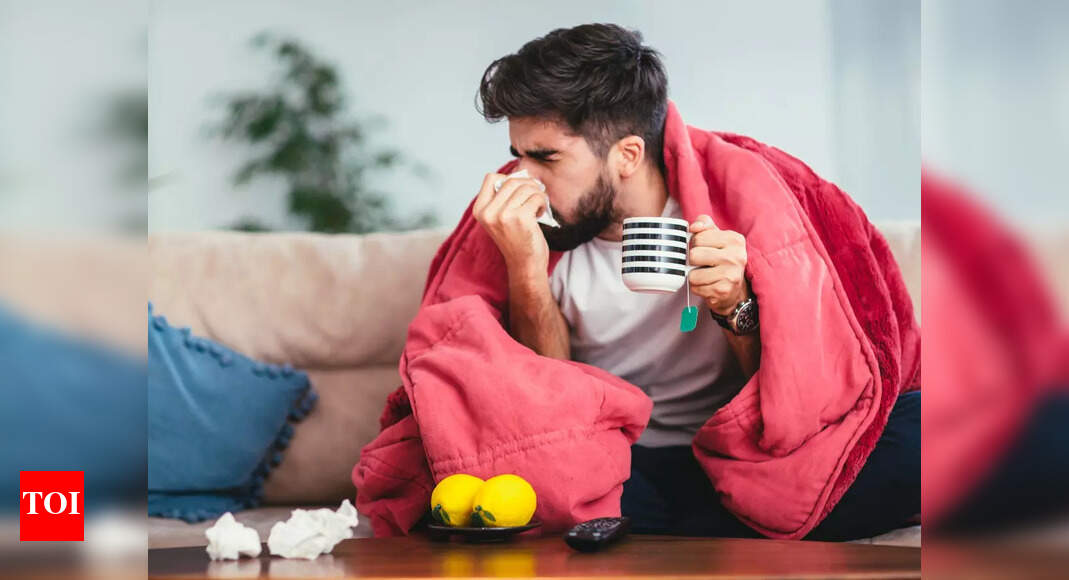 As we are approaching the winter season in our country, we are witnessing rising cases of viral infections and flu-like symptoms that turned out to be COVID-positive. Some patients get tested for flu and the results also turn out to be
COVID
. Therefore, there is a major concern about the rate of flu vaccination due to a lack of proper awareness.
Vaccines for flu

We also require a productive vaccination against flu, especially after the pandemic strain of H1N1. These flu vaccines come every year and the vaccination process usually starts around August for the winter season. These vaccines are protective against severe flu infections that come with the northern hemisphere strain and more people should know about it.
Here's what the expert say

"COVID and flu both affect the lungs and can cause viral pneumonia. It is a global concern that there is a decrease in flu vaccination due to increased focus on COVID vaccination. People are forgetting to take their flu vaccinations regularly, leading to a rise in the cases of flu and pneumonia, especially among elderly people," says Dr. Ankita Baidya, Consultant – Infectious Diseases, HCMCT Manipal Hospitals, Dwarka.


What are some of the precautions you should take

The precautions for both COVID and flu are the same and the vaccination is modified every year according to the circulating strain. In terms of COVID, the vaccine is still undergoing changes as the mutations of this virus keep changing. Patients with comorbidities, children and elderly people should pay special attention to their health and must get vaccinated for flu and COVID regularly.
The takeaway
People who suffer from hypertension, and diabetes must get their flu shots as early as possible after consulting their doctors. The method of transmission of these viruses are similar and one must follow the same precautions. Usually, flu transmits within 24 hours to people and so with changes in season and pollution, it is important to take special caution.
Source link