Sports
As a coach, Rahul Dravid will do a remarkable job: Sourav Ganguly | Cricket News – Times of India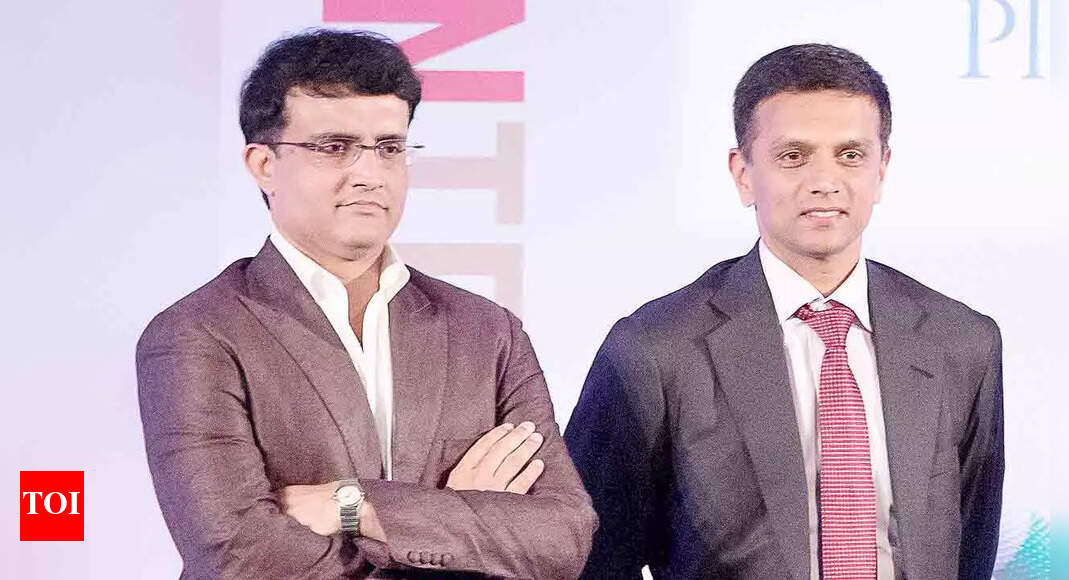 KOLKATA:
BCCI
president
Sourav Ganguly
is confident that
Rahul Dravid
will achieve success as a coach too.
Ganguly
himself played an active role in selecting
Dravid
as the India coach after the tenure of
Ravi Shastri
got over.
Sharing the same dressing room since age group cricket, Ganguly feels Dravid has remained the same person over the years.
"He is as intense, as meticulous and as professional as he was during his playing days," Ganguly said on the sidelines of a promotional event in the city on Saturday.
"The only difference is that now he does not have to bat at No. 3 for India which I feel was harder since he had to face the best bowlers of the world which he also did exceptionally well for a long period of time," he added.
Ganguly, whose tenure as the board chief will come to an end later this year, is hopeful of his former India teammate achieving success in the new role. "As a coach also he (Dravid) will do a remarkable job as he is honest and he has the talent," Ganguly stated.
The former southpaw, however, is not looking for immediate results from Dravid. "He will make mistakes, everybody does. But as long as you try doing the right things you will achieve success more than others," he pointed out referring to Dravid's intention.
However, Ganguly was not ready to make any comparison between Dravid and his predecessor. "They are different people with different personalities. One is at you all the time which is his strength while the other will quietly do his job in spite of being one of the greatest of all time," he summed up.
"No two people will be successful the same way," Ganguly further pointed out.