Sports
IPL 2022: Big price tag not an issue for Liam Livingstone | Cricket News – Times of India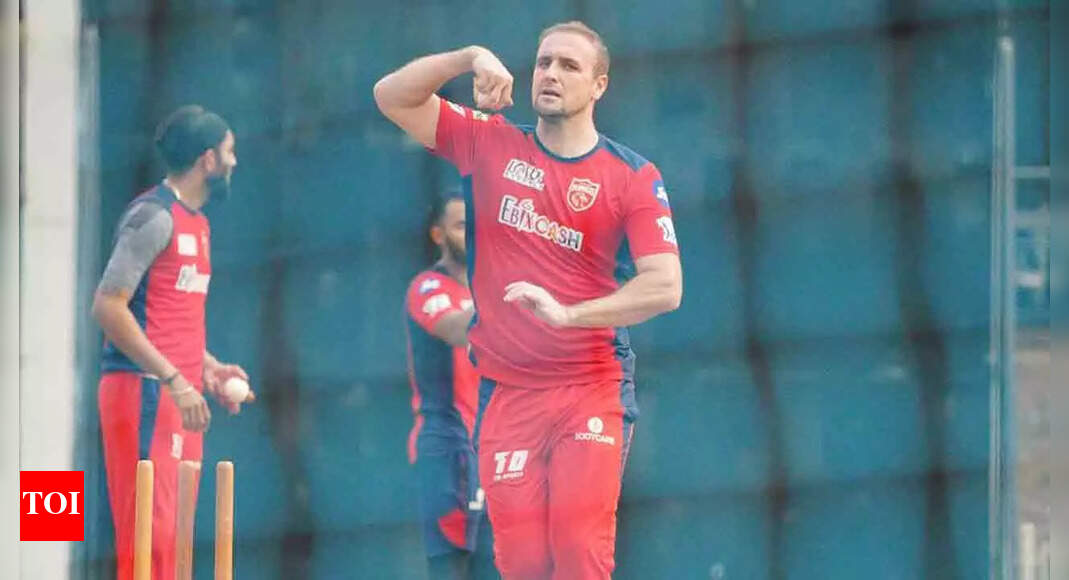 Over the past few years,
Liam Livingstone
has carved out a niche for himself in franchise cricket across the globe. With a staggering strike rate of 158.33 in T20I cricket, the Englishman has the power game to bludgeon bowling attacks.
Playing for
Birmingham Phoenix
, he struck 27 sixes in The Hundred last year, including 10 in one game. Add to that, the 28-year-old is a handy spin option, who can bowl both leg-breaks and offspin, which tempted a desperate
Punjab Kings
to splurge Rs 11.50 crore in acquiring him at the
IPL
auction.
Back for a second season at the cash-rich league,
Liam
knows that the hefty price tag would put him under scrutiny, but he prefers to focus on performances
Excerpts from an exclusive chat:
The IPL is your first competitive outing after the injury suffered in
PSL
, have you recovered fully?
Yeah, I had a groin issue, went back and spent some time with the physio at
Lancashire
. I underwent a preseason training session there and had a full rehab a week before reaching Mumbai. I'm feeling good and fresh now.
Do you feel the pressure of price tags put added pressure on a player's performance?
No matter what people pay I will do my job of scoring runs and taking wickets. The price tag is pretty much irrelevant to me. I know, there'll be a lot of questions about the price tag but that's not something which affects me. Instead, the pride of being able to perform in an IPL, to win games for
Punjab
will drive me.
You were earlier with the
Rajasthan Royals
but the results haven't gone your way. How do you see the experience of playing the IPL back in India?
It's a fresh start, a fresh franchise, the boys are pretty excited. I have got the experience of playing in many tournaments across the globe. I have spent the last couple of years travelling around the world gaining experience. IPL is just another cricket tournament, where I will get to showcase my skills and a chance to enjoy my cricket. Hopefully I can do that with the Punjab Kings. Pic credit: Liam Livingstone Twitter
On paper, PBKS appear a solid unit with all bases covered. Do you feel the new look team can go the distance this season?
We put together a pretty strong team. The game obviously isn't played on paper but there's a lot of confidence within the group. The build-up can be the hardest part.
With Mayank, Dhawan & Bairstow, Punjab can boast of having the most formidable top 3. Do you have a specific role in mind?
I don't know, no individual is bigger than the team. Wherever Anil (Kumble) and Mayank (Agarwal) want me to bat, I will try to fulfill the role. We got three world class batters at the top of the order, which is pretty handy to have in any tournament around the world. All three are very experienced players, it's gonna be great fun watching them bat. We got Jonny, myself and Odean (Smith). There's a lot of power, so I can say we also got a strong middle order too. When you have someone like Odean coming in at No. 6 or 7, I'm sure he can surprise a lot of people with his power. He is a great addition to the team.
How do you see the level of competition with the addition of two more teams this year?
It's the biggest tournament in the world for a reason. Don't think stretching the tournament to 10 teams will make much of a difference. It's extremely competitive.