Sports
Sports Minister Anurag Thakur discusses India's preparations for CWG and Asian Games with Mission Olympic Cell members, signals seriousness for a podium finish | More sports News – Times of India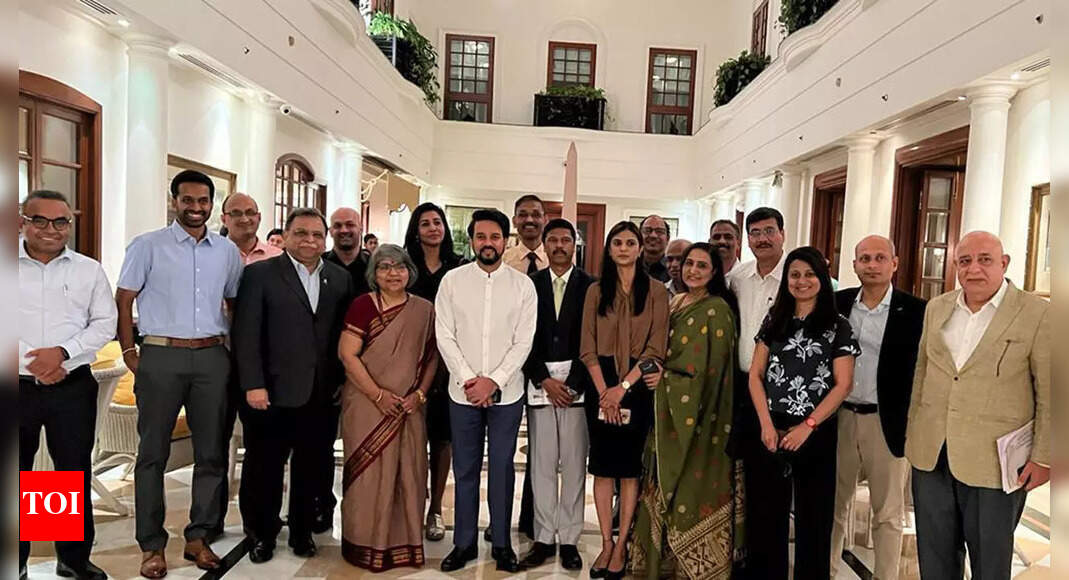 NEW DELHI: Coaches and support staff should be identified and attached with athletes at least two years prior to a major multi-sport competition so that the desired results could be achieved to improve India's medal standings at the global events, it was decided during the
Mission Olympic Cell
's (MOC) meeting held late last evening here on Thursday.
The meeting was the first to discuss the country's preparedness for the upcoming
Commonwealth Games
in
Birmingham
and
Asian Games
in
Hangzhou
and was chaired by union
sports minister
Anurag Singh Thakur.
The meeting that started at 8.30pm on Thursday ended at 12.45am on Friday with threadbare discussion on India's preparation for the CWG and Asian Games, as well as debates on ways to further strengthen the existing system so that athletes receive the support that they need to secure a podium finish.
Sources present at the meeting said Thakur emphasised that the scope of work for MOC members will have to expand further. Currently, the MOC meets every 15 days to approve proposals received from athletes in the Target Olympic Podium Scheme (TOPS) for their personalised requirements.
The MOC is also responsible for selecting athletes into the TOP scheme based on their rankings, performance and recommendation from the federations.
The meeting was attended by MOC members Anju Bobby George, Viren Rasquinah, Anjali Bhagwat, Trupti Murgunde, Bhaichung Bhutia, Monalisa Baruah Mehta and representatives from the national sports federations (NSFs) including Adille Sumariwalla, Sahdev Yadav, Pullela Gopichand, Vinod Tomar, Elena Norman, Sultan Singh, Hemanta Kalita, Pramod Chandulkar, Indian Olympic Association (IOA) secretary general Rajeev Mehta, sports secretary Sujata Chaturvedi, DG SAI Sandip Pradhan, DG Nada Ritu Sain, joint secretary (sports) and joint secretary (development) from the sports ministry.
One attendee informed that the minister felt that given the vast experience of each MOC member in the world of sports, from being athletes to being coaches and administrators in their current roles, the MOC members are uniquely placed to understand not only the issues of athletes, but also the challenges faced by the federations and therefore can contribute significantly in not only athlete selection, but more importantly in streamlining processes in the system so as to zero in on the real assistance required by athletes.
Thakur was keen that the MOC members act as a bridge between all stakeholders and create a matrix to strengthen the sports ecosystem further.
One source said beside being on the committee and taking decisions on all sporting disciplines like they already do, the MOC will also form sub-committees and work closely with athletes and federations for that sport to strengthen it further.