Sports
T20 World Cup 2022: Bangladesh accuse Virat Kohli of 'fake fielding' | Cricket News – Times of India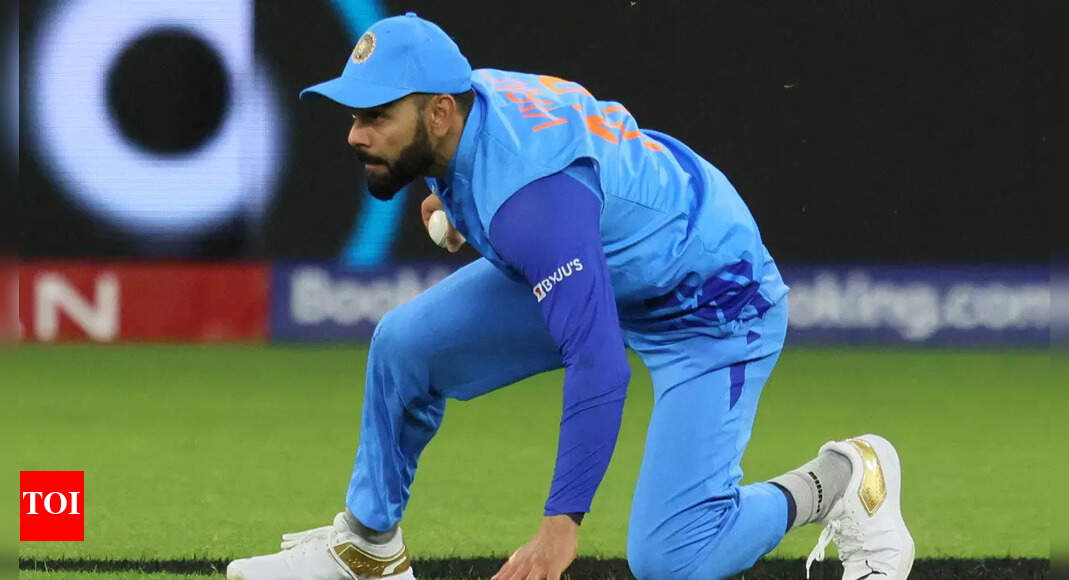 MELBOURNE:
Bangladesh
wicketkeeper Nurul Hasan has insinuated that India should have been penalised five runs during the nerve-wracking, rain-affected match against Bangladesh in Adelaide on Wednesday night because of an incident of 'fake fielding' perpetrated by
Virat Kohli
.
The on-field umpires, Hasan alleged, missed the incident. India eventually won by a five-run margin via the D/L Method.
The incident took place in the seventh over of Bangladesh's innings, minutes before the rain interruption, when Litton Das steered an Axar Patel delivery into the off side. As Arshdeep Singh threw the ball in from the deep towards the wicketkeeper, Kohli, standing at backward point, pretended as if he was relaying the throw to the
non-striker's end instead.
The on-field umpires, Chris Brown and Marais Erasmus, either did not see the incident or decided to let it slide. The Bangladeshi batters Das and Najmo Hussain Shanto too did not bring it to the notice of the umpires.
Asked if the ground was wet and unsuitable for batting following the resumption of the game, especially in the context of Litton Das slipping twice, Nurul said in Bengali, "You could also see the ground was wet and we could also see. Eventually, there was also a fake throw. It could have been a five-run penalty. That could also have gone our way but it didn't."
According to Law 41.5, which was introduced in 2017, "it is unfair for any fielder wilfully to attempt, by word or action, to distract, deceive or obstruct either batter after the striker has received the ball."
In such cases, the umpire has the discretion to declare a 'dead' ball and award the batting side five runs.
The game also saw some other umpiring incidents.
In the 16th over of India's innings, Kohli pointed out that Bangladesh bowler Hasan Mahmud had bowled his second bouncer of the over. Umpire Erasmus promptly declared a no-ball, leading to a mid-pitch conference between Kohli and Bangladesh captain Shakib Al Hasan, with the umpires looking on.
When the call was taken to reduce play to a 16-over game and give Bangladesh a revised target, Shakib was seen in animated conversation with the umpires, and even showing them how wet the outfield was, even as India captain Rohit Sharma was seen repeatedly shaking his head.
When play resumed, Litton Das slipped twice, and the match too slipped away from Bangladesh's grasp. Asked whether he had tried hard to convince the umpires not to resume play so early, Shakib said in cryptic fashion, "Did we really have any option? Do I have the ability to convince the umpires?"
Finally, Shakib said, "It was a little slippery. Normally that suits the batting side rather than the bowling side. We should not make that an excuse."
India next play Zimbabwe in their last league game at the MCG on Sunday.
Source link